Home: About CAHSA


Who We Are..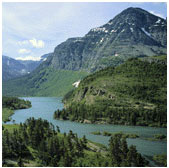 Established in 1968, The Colorado Association of Homes and Services for the Aging (CAHSA) is the state's largest and oldest nonprofit organization representing providers of housing and health-related service options to Colorado's elderly. More than 250 member organizations belong to CAHSA, including nursing facilities, retirement communities, independent living, HUD housing, adult day and other community-based services.
CAHSA advocates public policy initiatives that support individual rights, quality care, equitable access and reimbursement for seniors. CAHSA is the state affiliate for two national organizations, the Assisted Living Federation of America (ALFA) and the American Association of Homes and Services for the Aging (AAHSA).
What We Do...
CAHSA is committed to providing our membership with the techniques, data, information and education necessary to assist them in adapting and modifying their programs in response to ongoing changes in long-term care. In an effort to assist members in growth and development as a result of industry challenges, members are provided with educational programming on a wide range of relevant topics, valuable information about the latest trends and events, networking opportunities, and representation within the legislative processes at both the national and local levels. Additionally, CAHSA seeks opportunities for informing the general public about the issues and concerns of our members.
CAHSA Mission Statement
The Colorado Association of Homes and Services for the Aging serves its members and advances a continuum of care choices through advocacy, education and knowledge exchange.
CAHSA Staff
Laura Landwirth - Executive Director
303-837-8834
Karen Simmering - Director of Operations
303-837-8834

CAHSA Board of Directors
Maureen Hewitt, President
Total Longterm Care
Lynn O'Connor, President-Elect
Frasier Meadows Retirement Community
Russ DenBraber, Past President
Christian Living Communities
Shareen Anderson, Treasurer
Good Samaritan Society Bonell Community
Vennita Jenkins, Secretary
The Granville Assisted Living Center
Elisabeth Borden
The Highland Group
Sharon Caulfield
Caplan and Earnest, LLC
Craig Erickson
Wind Crest
Larry Lillo
Rigden Farm
Michael Meehan
Brookdale Senior Living
Stacy Shellenberger
Sunrise Senior Living
David Smart
Eaton Senior Programs
Dan Stenersen
Shalom Park
John Zabawa
Seniors' Resource />Center />/>